We don't break the law, Ma. You know that.
We just bend it.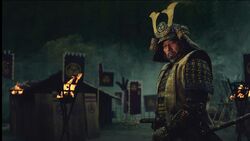 From Academy Award nominee Taylor Sheridan, co-creator of Yellowstone, Mayor of Kingstown follows the McLusky family – power brokers in Kingstown, Michigan, where the business of incarceration is the only thriving industry. Tackling themes of systemic racism, corruption and inequality, the series provides a stark look at their attempt to bring order and justice to a town that has neither.
The series is executive produced by Sheridan, co-creator Hugh Dillon, Jeremy Renner, Antoine Fuqua, David C. Glasser, Ron Burkle, Bob Yari and Michael Friedman.
MTV Entertainment Studios, Sheridan's Bosque Ranch Productions and 101 Studios will produce.
Mayor of Kingstown debuted on Paramount+ on November 14, 2021. Subsequently, on February 1, 2022, the series was renewed by Paramount+ for a second season, after airing its Season 1 finale on January 9, 2022.
Meet the McLuskys
Meet the Residents of Kingstown
About Us

We are a community database on Mayor of Kingstown created by fans, for fans. We are dedicated to building a comprehensive and informative resource about all things related to the Paramount+ Original Series.
We also have a place for getting to know each other and to talk about Kingstown in our Discussions. Whether you are here to start editing or to chat with fellow users, you are welcome to sign up for an account!